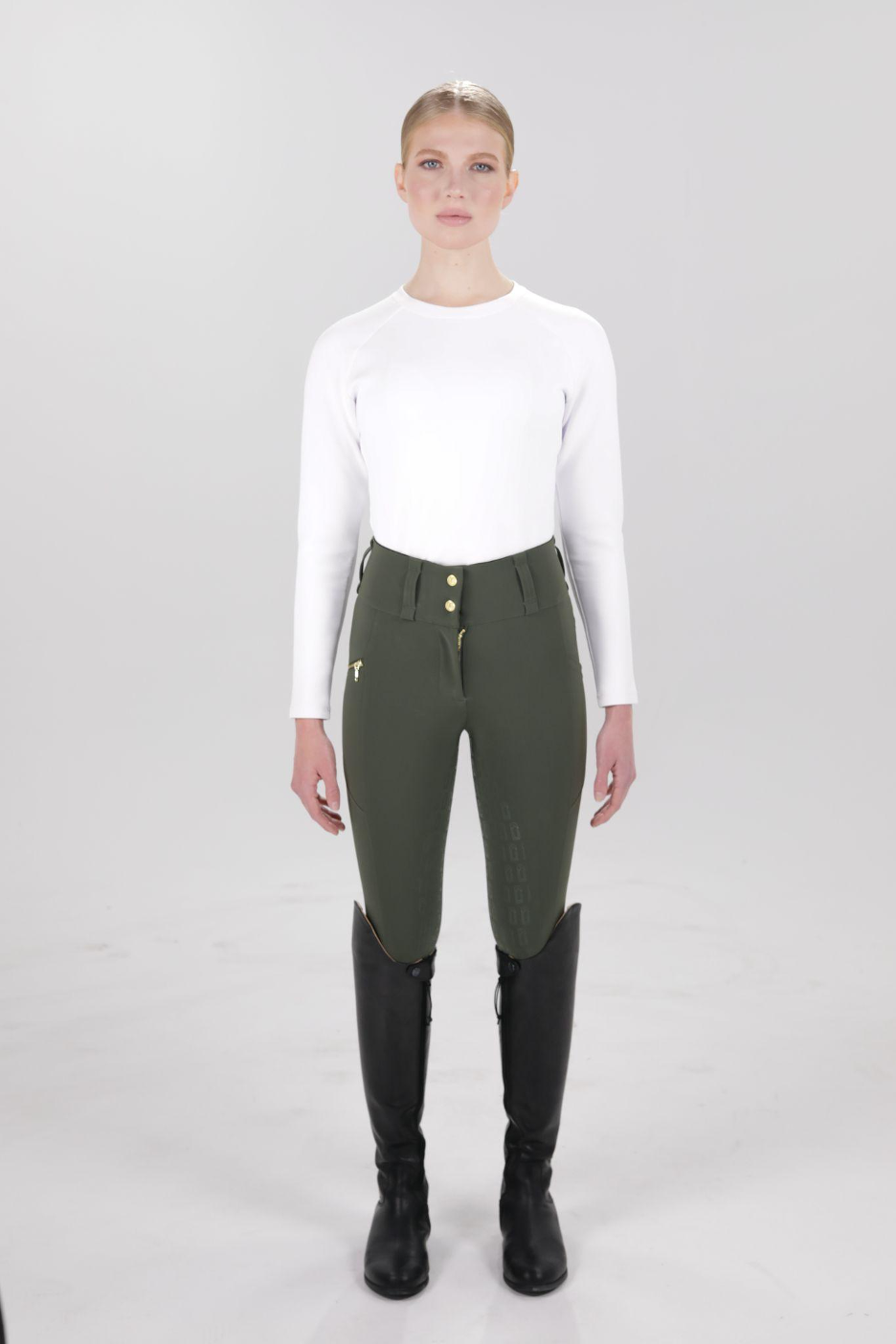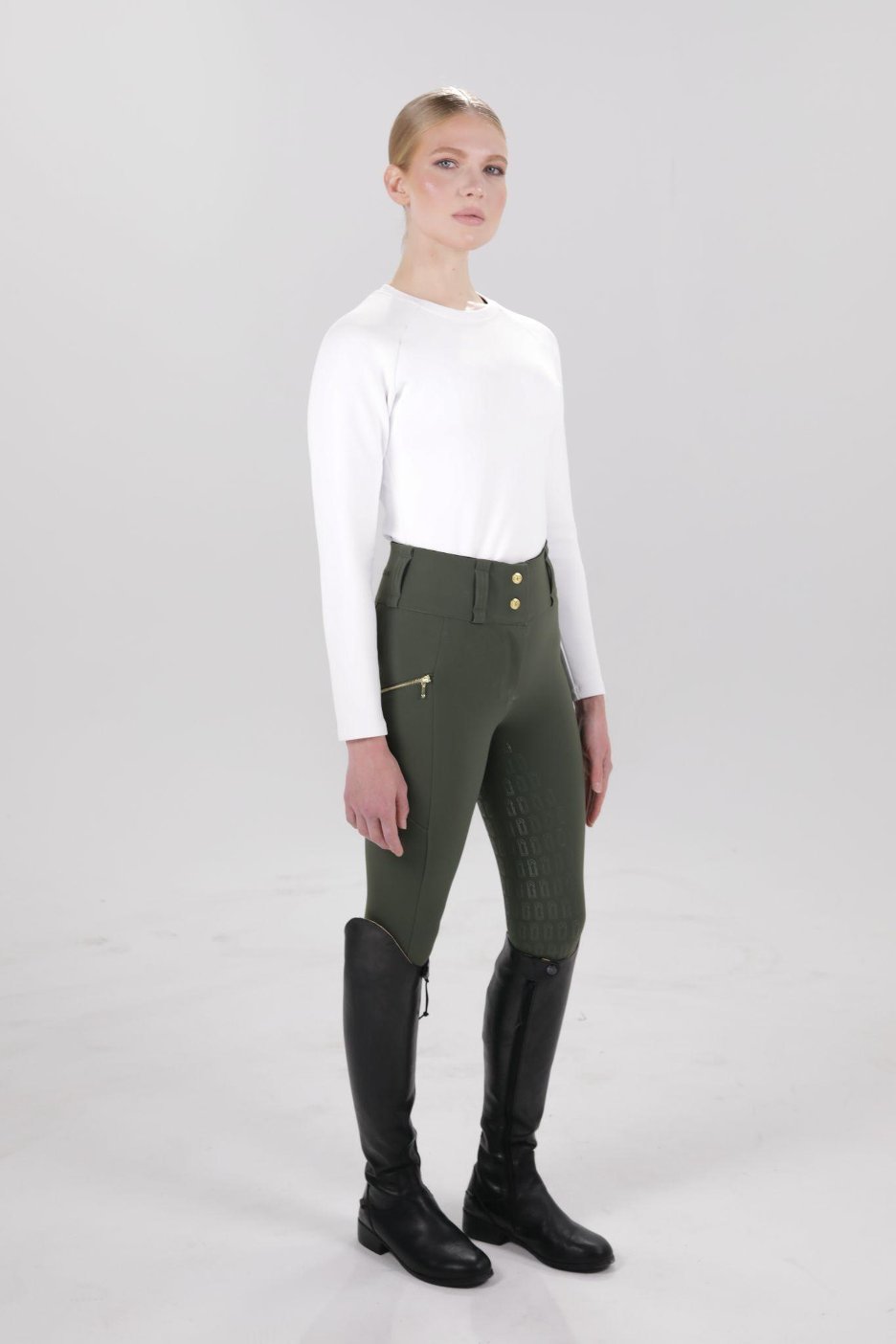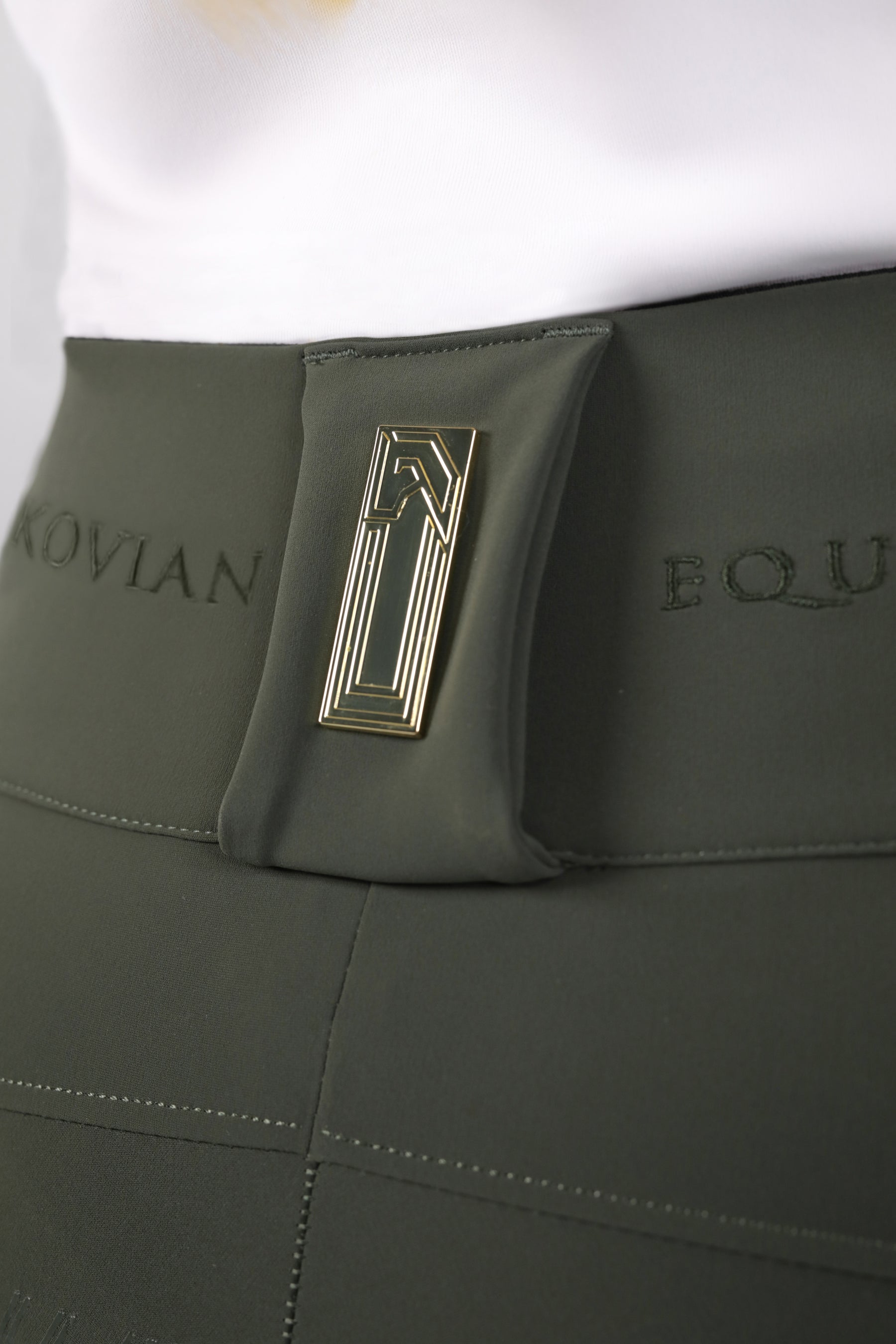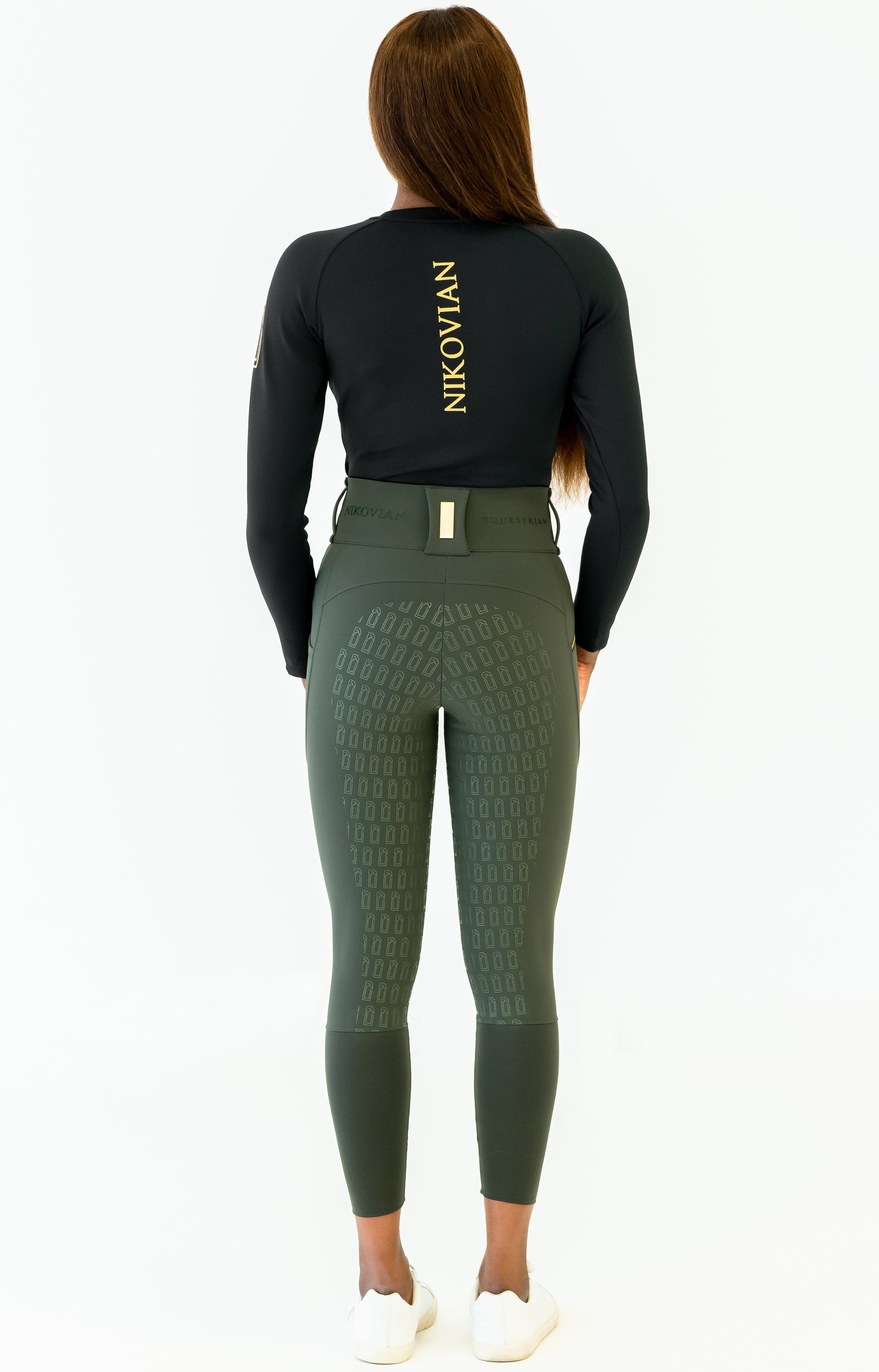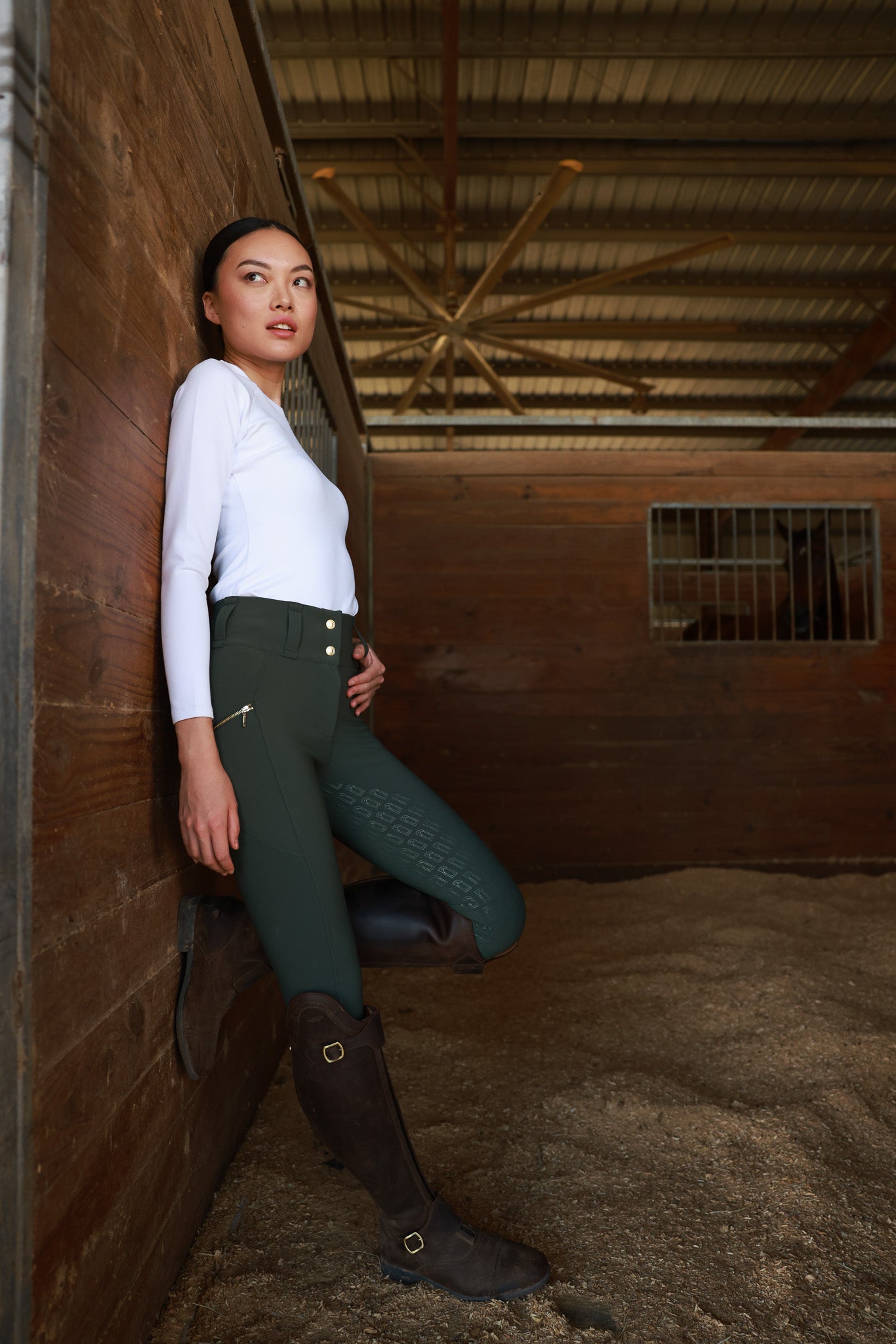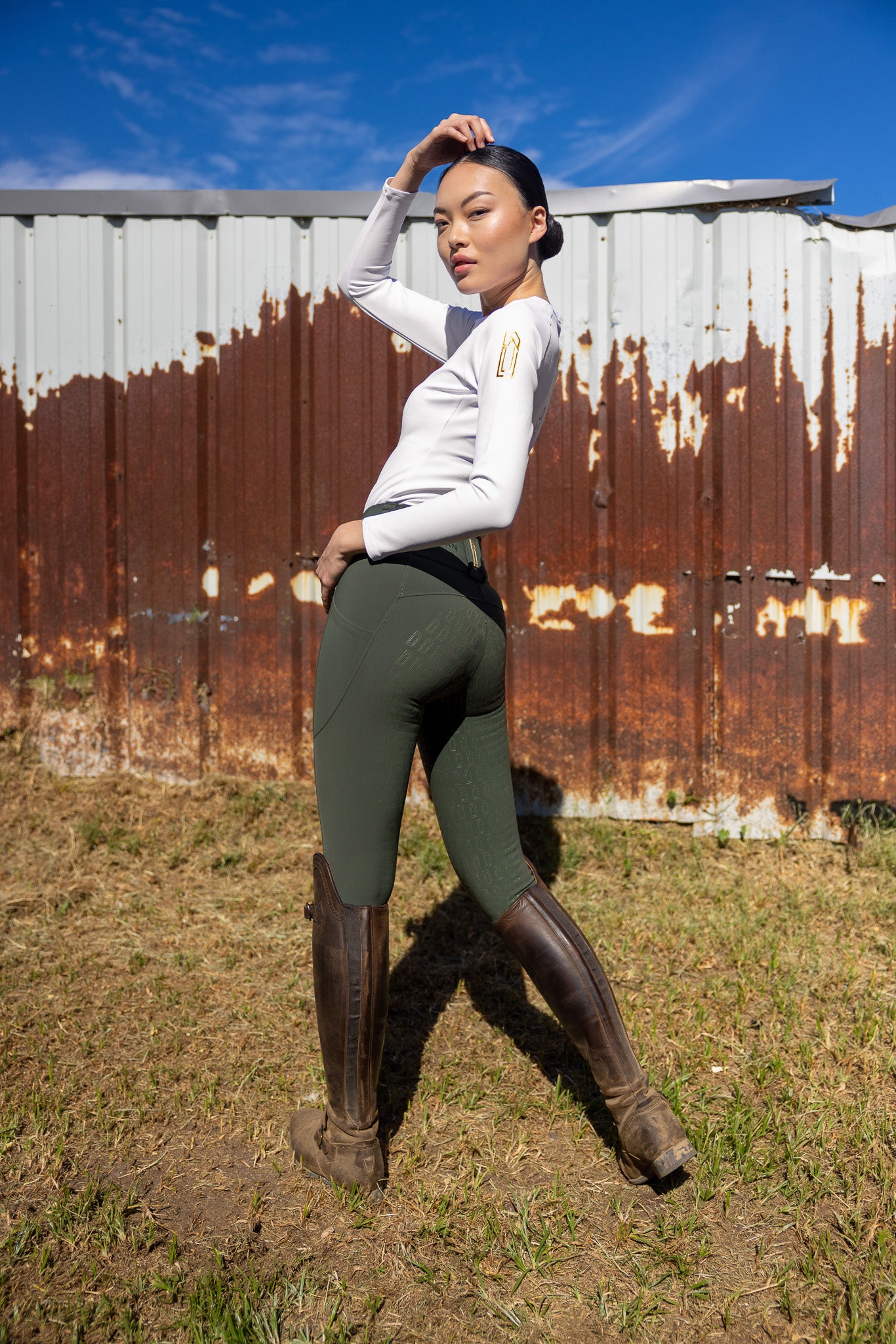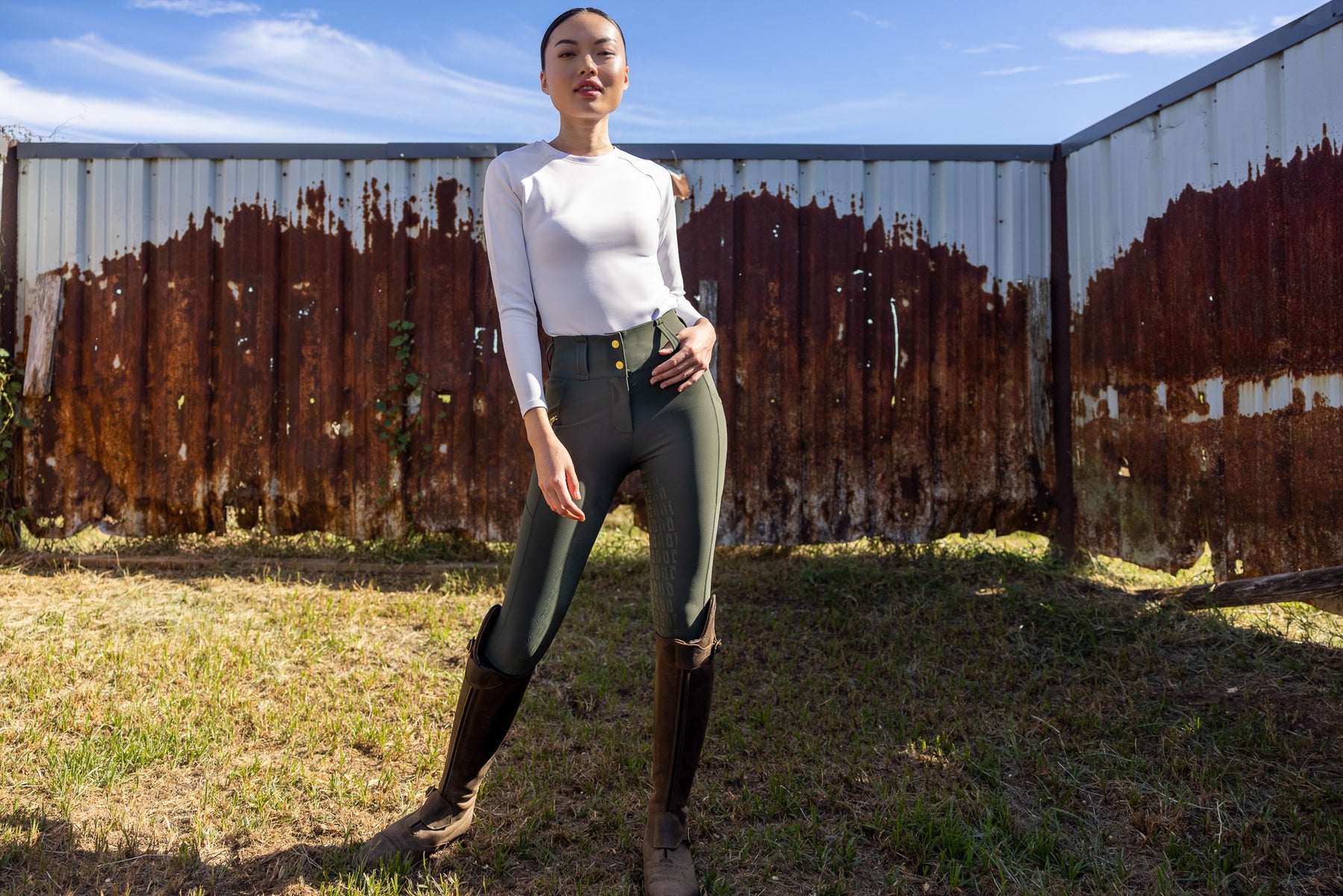 Green Standard Breech
Free US Shipping over $250
Our Standard Breech is designed to give structure to the rider while still allowing movement and breathability. The highly breathable materials are lightweight, stretchy, and constructed to ensure confidence and support for every ride. The full-seat silicone grip will keep you tight in the saddle while the buttery, supple fabric will sculpt your body. Compression technology on the legs increases blood flow without adding thickness to your boots, with reinforced pockets designed to be functional so you can ride confidently with your phone and other valuables. A seamless compression sleeve on the calves helps eliminate marks and discomfort when taking your boots off after a long day of riding. We added grip in the waistband to help keep your shirt tucked in place, while our signature polished metal plate is located on the back.
We've cut down on our use of swing tags, so this product comes without one

78% Nylon, 22% Spandex

Model is 5'8 and is wearing a size XS
Comfortable and stylish!
I absolutely love my Nikovian breeches. I appreciate that they took to heart customer feedback and made a few changes for this latest round of breeches and they're literally as close to perfection as I've ever come across in a breech. My favorites, hands down, over dozens of other brands tried. The quality is excellent and they wear like steel!
Best Breeches Ever!
I love these breeches! They are extremely comfortable and move with you. The pockets are perfect and the waistband really helps to engage your core!
Fav Breech Ever!
The compression on this pair is unreal, the comfort is unbelievable. It looks incredible too, wash after wash. I have more expansive breeches that aren't as high quality as this. An absolute must try if you're searching for your new favorite breech.
Secure in the saddle
I wore these for the first time in a jumping lesson with the head trainer who schools me over bigger fences than the assistant trainers. I was impressed with how well I "stuck to the saddle" My leg position felt really secure, I love having high waisted breeches again. When jumping, I do not want low rise pants. My only complaint is that the zipper shows. There needs to be a little more material coverage over the front zip because the gold accents, which are very attractive on the side pocket are definitely visible on the front zip. Also, if the side pocket was bigger, I could stow a cell phone when walking around the barn. Not as important to me but a must have for milenials and juniors.
Thanks so much for your review, Lisa!
There is a cell phone pocket that does not have a zipper on the other side of the zipper pocket for all of our breeches, but we will look into making the zip pocket bigger as well!
YOUTUBER SCARLET MARTIN
Nikovian Apparel Review